Your Make Up Artist
Posted: 9 September 2013 21:35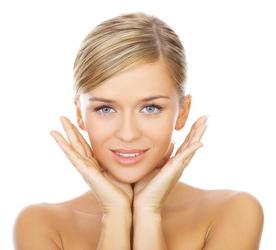 Why hire a professional make-up artist? At Blossom And Jasmine, make-up services are available to anyone interested in looking beautiful and feeling pampered. With the convenience of having makeup done in your home, hotel or any other venue, this service is a truly relaxing experience. Whether you require a personal make-up lesson, a makeover for a special occasion or are a bride looking for a wedding make-up expert, Blossom And Jasmine make-up artists are the perfect choice.
Our professionally trained makeup artists use only premium makeup brands and take time to really listen to clients requests to make their experience as wonderful as possible. With clients that include Brides Magazine, Topshop and ITV2, our makeup artists are a favourite with celebrities and corporate clients.
Bridal Makeup Bridesmaid Mother of the bride
Professional Makeup Artist
Finding a makeup artist for your special day shouldn't be stressful. Let Blossom And Jasmine help with this aspect of your wedding. Our makeup artists understand and are experienced in bridal makeup.
Beginning with a makeup trial our makeup artist answers any beauty questions and discusses and demonstrates different styles with the bride. This service is also available to any member if the bridal party who is interested in makeup for the wedding.
On the wedding day, our makeup artist arrives ready to turn you into a flawless beauty perfect for the big day.
Makeup Lesson
Professional Makeup Artist
Be your own make-up artist, by learning tips and tricks from our professional make-up artists
at Blossom & Jasmine. With a personal make-up lesson tailored to the individual, learn about make-up application, products, concealing flaws while enhancing your best features,day make- up into night make-up and many more beauty secrets.
Fashion Makeup
Professional Makeup Artist
Creative makeup ideal for fashion shows, photo shoots and music videos. Avant Garde makeup inspired by current trends as well as decades of beauty. Using vibrant colours, false lashes, glitter and rhinestones. Body art also available with fake tattoos.
Professional Makeup Artist
Indulge in our makeup services for a special night out. Whether it be a date, a concert, or a girls night, glam yourself up with chic evening makeup.
Special Occasion Makeup
Professional Makeup Artist
Treat yourself to a glamorous makeover for a special occasion in the comfort of your own home or hotel. Perfect for birthdays, parties and christenings.
Makeup for the workplace
Professional Makeup Artist
Learn the subtle secrets of everyday makeup for a professional setting, ideal for those with a busy schedule. Makeup for the office, interviews, corporate events and passport photos.
Last Updated: 9 September 2013 21:37