PURE NUTRITIONAL SKINCARE
Posted: 18 June 2010 08:39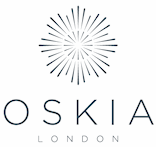 PURE NUTRITIONAL SKINCARE

Beautiful skincare that unites nutrition, science and nature to offer an award-winning product range dedicated to rebuilding cell health and promoting beautiful, radiant skin.

Pure luxury - these glorious bespoke facials, designed exclusively for Blossom & Jasmine by OSKIA using their award-winning natural products, instantly improve skin health, giving a more perfect tone, texture and a natural glow. The facials build on OSKIA's theory of improving skin health and complexion through a combination of clinically-proven essential cell nutrients, pioneering beauty actives and delicious facial massage techniques. The careful cleansing, exfoliation, extraction, face and eye massage and a two-phase mask and tonic treatment, will transform even the dullest complexions into radiant, luminous skin.

The result is glowing and radiant skin and a feeling of total relaxation; the OSKIA facial is a treatment not to be missed! Go for the 60 minute or 90 minute extra indulgence facial.
Glow Getter 60min -£75
The Glow 90min -£95

OSKIA is an award-winning nutritionally-designed natural skincare range. www.oskiaskincare.com
"This new Brit brand is taking the skincare world by storm..." GRAZIA
"The Best of British...OSKIA, the name derived from the ancient Greek for 'delivering beauty', says it all." SUNDAY TIMES STYLE
"Customers no longer have to make a decision between something that works and something that's natural." DAILY MAIL

"This fantastic new British skincare range is one of the first brands to really focus on protecting and repairing skin from both the inside and out." COUTTS WOMEN
"The genius lies in its nutrient-packed formulas that promotes healthy skin cells." GLAMOUR

Last Updated: 6 August 2010 17:52