Pregnancy and Birth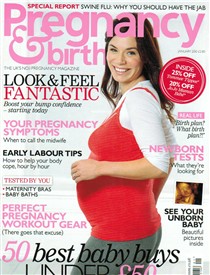 Star Spas
Being pregnant means you have the perfect excuse to indulge in some spa fabulousness. P&b tests the best - whatever you fancy.
Best for super-lazy pampering
Zoe Smith, 33 from Hertfordshire, is 24 weeks pregnant. She had Pregnancy Reflexology and a Pregnancy Massage at home with a therapist from mobile spa Blossom & Jasmine.
"Being pampered at home was heavenly. My therapist Hannah set up a couch in the living room and suggested doing the reflexology first so she could identify any problems. She was mindful only touch areas of my feet that could enhance pregnancy - some spots can stimulate labour and we didn't want that!
"The experience was relaxing but revealed my neck was tense so she would work on that during the body massage. She also said I should expect to get a cold soon as the area representing my sinuses was swollen.
"For the massage I chose grapefruit essential oil from a selection of pregnancy-safe oils for its invigorating properties. But it wasn't quite enough to stop me falling asleep for most of the massage! I woke up with my neck feeling far less tense. As predicted, I got a cold two days later but the treatments had revived me so much I felt ready to fight it."